the perception of a student...
It is 2026
Accompanied by her father, Lotte is cycling away from her new accommodation. When she turned 16 in 2023, her father gave her a ROOM registration as a gift. Registration with a national platform was present Lotte very much appreciated, as at the time she didn't know what she wanted to study.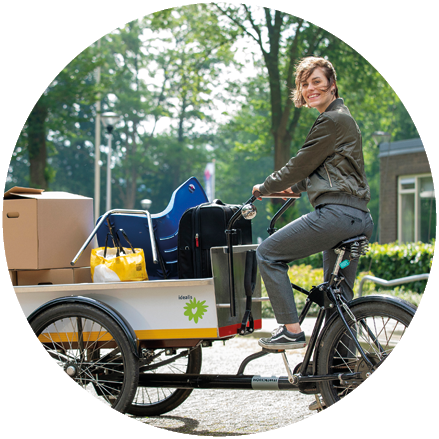 ... and a housing manager
It is 2026
Tim unlocks his bike to go to his next appointment. He has just welcomed student Lotte to her accommodation. Tim had visited so that he could introduce himself as the manager and find out if she had any questions. He immediately checked the flat over. This is something he does twice a year in any case, but as he was there anyway, he checked it again to make sure everything was clean, intact and safe. "You might start the day with no plans, but by the end of it you always have a full to-do list," he often says.